Bobi, a purebred Rafeiro do Alentejo dog who lives in rural Portugal, will celebrate his birthday in style.
Bobi, the world's oldest dog turned 31 last week.
A purebred Rafeiro do Alentejo, Bobi lives with his owner Leonel Costa, 38, and his family in the rural village of Conqueiros, in Leiria, Portugal, according to Guinness World Records.
Bobi, who eats only human food and loves a good nap, will celebrate his birthday in style with a blowout bash on Saturday that will feature more than 100 guests, some of whom are flying in internationally for the occasion.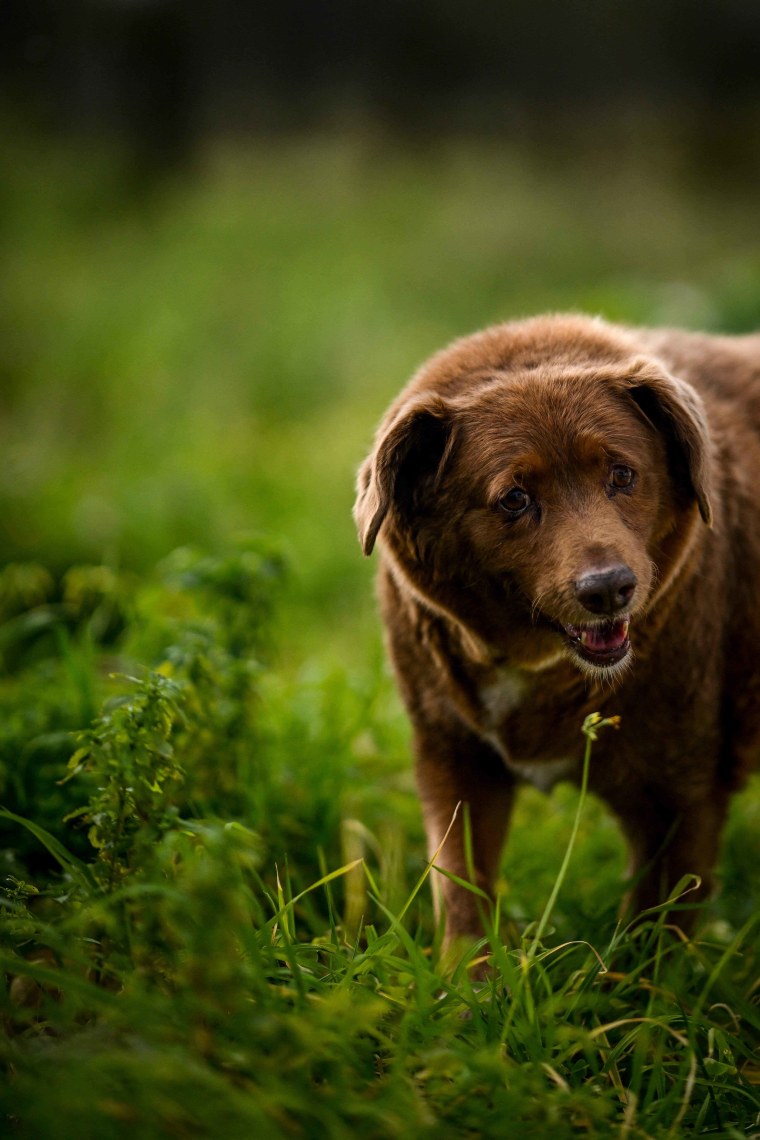 Bobi's party will be a "very traditional" Portuguese party, Costa told Guinness World Records. Local meats and fish will be served with extra helpings, of course, for the birthday boy.
A dance troupe is also set to perform, and Bobi will participate in one of the dances.
Bobi is not only the oldest living dog in the world, he's the oldest living dog ever. Guinness World Records honored him with both titles in February.
"We've had a lot of journalists and people come from all over the world to take a picture with Bobi," said Costa.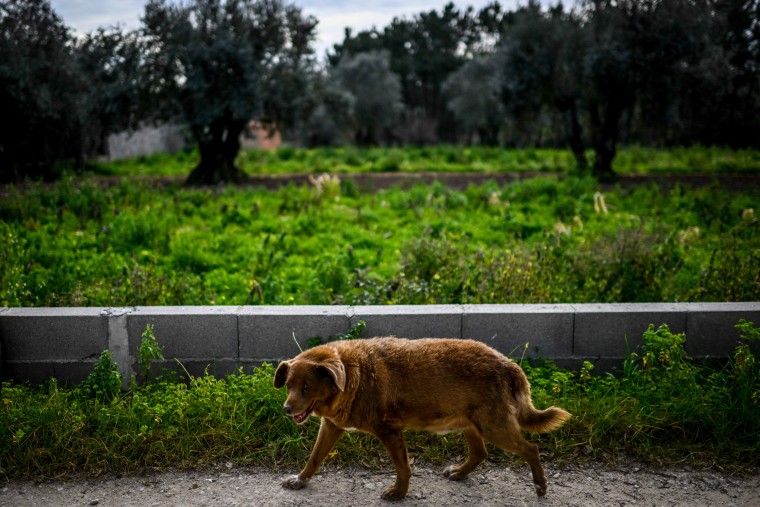 Bobi's birth date, May 11, 1992, was confirmed by Serviço Medico-Veterinário do Município de Leiria (Veterinary Medical Service of the Municipality of Leiria), who registered Bobi in 1992.
His age was also verified by SIAC, a pet database authorized by the Portuguese government and managed by the SNMV (Sindicato Nacional dos Médicos Veterinários; National Union of Veterinarians).
Costa, who has lived with and cared for Bobi since he was 8, said Bobi is in good health, although he noted that he recently took Bobi to the vet because he was concerned that Bobi's fame was causing him physical and mental stress.
"There were a lot of pictures taken and he had to get up and down many times. It wasn't easy for him," said Cosa.
"His health was a little damaged, but now it's better," he added.
Several of Costa's dogs have live long lives, including Bobi's mother, Gira, who lived until 18. But even Costa never could have imagined that a dog of his would reach his 30s.
"If Bobi spoke only he could explain this," said Costa.
Costa credits Bobi's lifestyle, which includes a "calm, peaceful environment," for his longevity. A "very sociable" dog, Bobi has always been allowed to roam the forests surrounding Costa's home and has never been chained or leashed. Although these days, Bobi, who has difficulty walking and whose eyesight is declining, prefers to stay in the family's yard.
Like many old timers, Bobi relishes his rest, particularly after a good meal. On cold day, he naps by the fire.
Costa said that living with Bobi for all these years helps him to remember loved ones who are gone.
"Bobi is special because looking at him is like remembering the people who were part of our family and unfortunately are no longer here, like my father, my brother, or my grandparents who have already left this world," he said.
"Bobi represents those generations."
Source: Today